***Edited to add our Winner***
Congratulations to Eileen P. We'll get your package in the mail to you shortly!
Thank you, everyone, for sharing your favorite season with me. I got so much joy reading through your comments, especially when the days got short and a little more dreary.
Fall is a lovely time of year where I live. We tend to cool off quickly, so we waste no time in getting out the slow cookers and the big tea mugs. To celebrate all things indoor-cozy and autumn, I'm having a giveaway. One prize package of one blue stone necklace, thermal cup, mini notebook, bookmark, post-it notes, magnet, compact, copy of A Devil of a Duke and Jane Porter's Away in Montana, is available to win.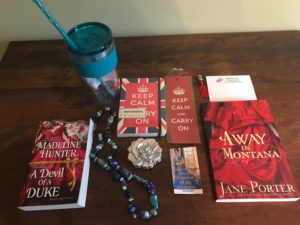 Easy ways to enter are detailed below.
First, though, say "hello," and tell me your favorite season in the comments.
To do this, scroll down past the other comments to the form below the post. You cannot leave a comment in the Rafflecopter.
Make sure you mark yourself as commented to earn one entry. Additional entries can be earned by following me on Amazon and Bookbub. Already a follower? Then help yourself to another entry by marking it done in the Rafflecopter widget.
The contest ends midnight on November 20. Open to USA residents only. Winner to be notified via email. Winner will be announced on this page.
So don't delay. Enter today!

This is release week for A Devil of a Duke! I am so excited to see this book out there being read, and grateful for all the reviews coming in. Also, today I learned that Publishers Weekly, in addition to giving it a starred review, named it one of the best books of Summer, 2018! That is a first for me, and they only put five romances on the list.
If you have not bought A Devil of a Duke yet, I hope you will give it a try.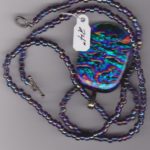 The winners are Cathleen, Jane S and Mary K. I will be contacting them today. If any giveaway is not claimed, we will "draw" again. Thanks, everyone! The comments were interesting.
A Devil of a Duke is coming April 24! I'm so excited that I decided to do a giveaway now so the party can start early.
There will be three giveaways. Two are fused glass pendants made by artisan Terri Malone. They come with seed bead necklaces, but they can be moved onto another cord or chain. The other is a pair of goldtone earrings by Argento Vivo– sterling silver with gold overlay. Three winners will be chosen at random, each one to receive one of the gifts.
The giveaway will remain open until April 20 at 11:59 EST. Winners will be contacted by email and will have four days to respond. After four days any unclaimed giveaway will be reassigned to another entrant. This offer is void where prohibited by law. Must be 18 or older to enter. It is open to international readers!
In order to enter, post a comment below in response to this question: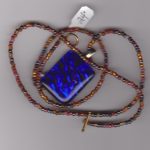 In A Devil of a Duke, Amanda finds herself breaking the law in order to save someone she loves. Do you think she was right to do this or do you think she should have refused or found another way?