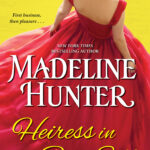 ***Announcement!***
Congratulations to Zara H!
Zara has been contacted and has confirmed her address. Her prize bundle is on the way. Thank you, Zara for participating!
Thank you to everyone! We will do this again.
To celebrate the release of Heiress in Red Silk on April 27, I'm doing a giveaway of a nice reader's tote, some jewelry, and one of my books. In order to enter all you have to do is answer this question in the comments below: Do you enjoy marriage of convenience stories, and if so do you have a favorite?
The giveaway will run until midnight EST, May 7. Void where prohibited. US residents only (sorry!) Winner will be randomly chosen. I will contact the winner via email and winner will have 48 hours to respond. If no response is received I will pick another winner.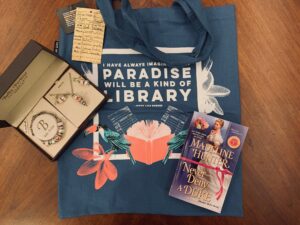 After many years away from the period, I have written a new medieval romance!! Never If Not Now is a long novella length story set in the late 12th century. It is part of a series titled Midsummer Knights, a group project with other authors. My story is now up for pre-order. Never If Not Now is a second chance at love romance, combined with an enemies to lovers thread.
A Hero from Her Past
A Father Bent on Vengeance
The Woman Torn Between Them
I'll have a web page set up soon for this story and all the other stories' links, but for now this link will take you to buttons for all the vendors selling my story.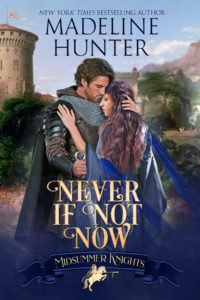 During February,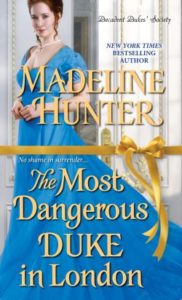 The Most Dangerous Duke in London is on sale as an ebook for $1.99 at all vendors.