Parlor Talk
Welcome to Parlor Talk!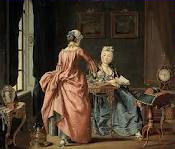 Parlor Talk is a private area of my web site for readers who follow my books and who want to know more about them, and about me and my writing and my life. It is more of a community, and more intimate than the rest of the web site or Facebook.
In order to join Parlor Talk, fill out the form on the right.


© More Than Publicity
There are gifts and swag to be had in my parlor. When I send out swag, everyone gets it. You will see that the form asks if you want to receive bookmarks for each book, and how many. If you like my books I hope you will ask for some to distribute to friends and other readers in addition to ones for yourself. I usually send out signed bookplates along with the bookmarks. There has been other swag too, including a set of charms themed to the books in The Fairbourne Quartet, each one sent to Parlor Talk members who had signed up when the book was released.
I also like to hold special giveaways for Parlor Talk members, so keep your eyes open for those and be sure to sign up. Advanced Reading Copies, jewelry, and other gifts and comforts have been included in these events. I announce them in special Parlor Talk email newsletters. These newsletters are usually at least a little different from my
regular newsletters, and sometimes very different. If you want to receive both kinds of newsletters---the Parlor Talk one and the one that goes to my entire email list---- be sure to sign up for my regular one too. The form for that is on most of my web pages.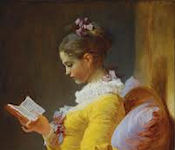 Now that my web site has finally been redesigned, communicating with my Parlor Talk friends will be easier and more frequent. I hope you will join me here for breaking news, special excerpts, special giveaways, and conversation. Just sign up on the form, and note the special sign in user name and password. I look forward to getting to know you better!

Access Parlor Talk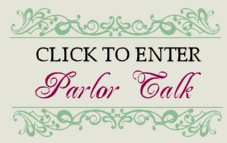 Click here to access the private Parlor Talk area.
Login is required. If you're not a member, fill out the form below. If you're already a member and have forgotten the login info, please contact Madeline.

Sign Up for Parlor Talk